If your favorite team is gearing up for their big game, don't miss out on your opportunity to take your RV tailgating!  Whether you're looking to purchase a new RV from RCD RV Sales or plan on taking your current RV, these RV tips can help you make the most of your time.  Find the RV that's right for your tailgating needs in one of our RVs with outdoor kitchens for sale at RCD RV Sales.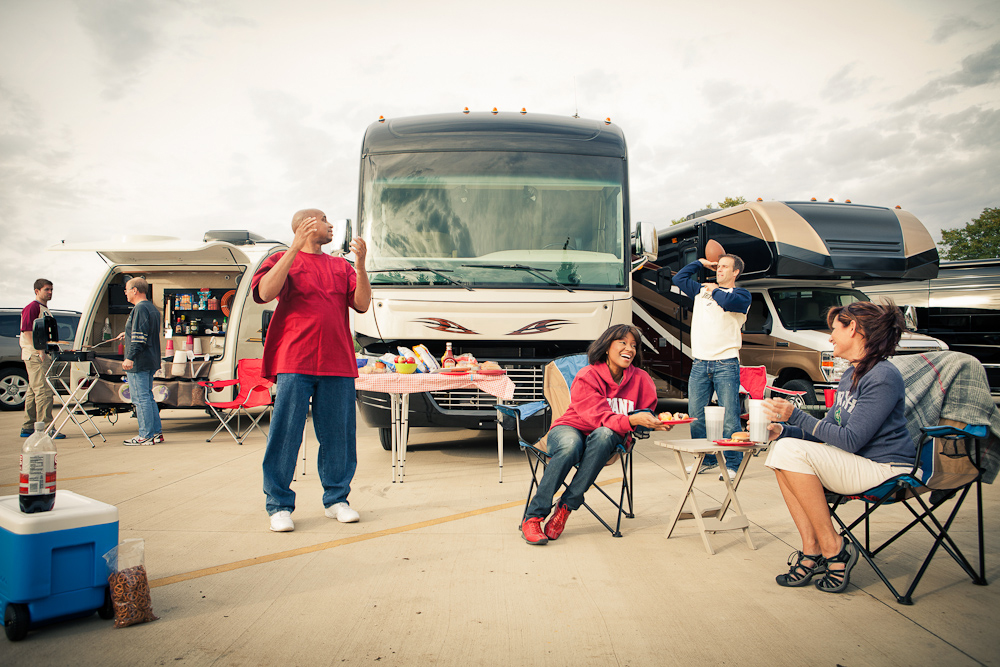 1. Get an RV with an Outdoor Kitchen
If your current RV has an outdoor kitchen, then you're all set for grilling and enjoying the festivities.  However, if you don't have an outdoor kitchen, it may be time to trade-in your RV for an upgrade.  The RVs with outdoor kitchens available at RCD RV Sales is just what you need.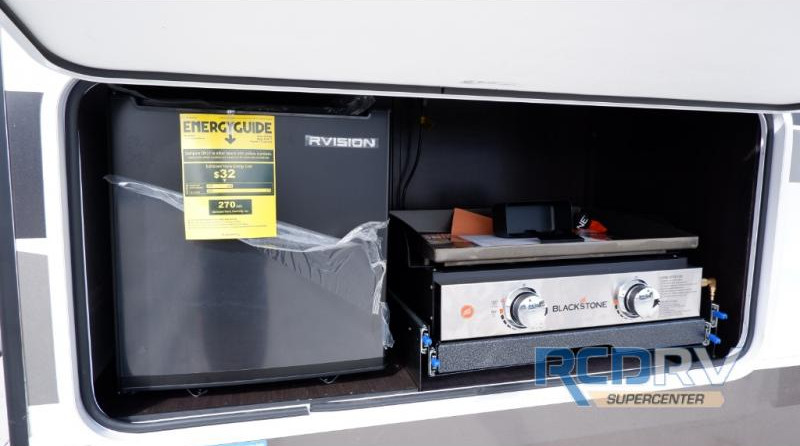 2. Boon Docking
If you want to be right near the action, then you'll need an RV that makes boondocking possible.  RVs with solar panels or solar prep are an excellent start for improving your boondocking experience.  Additionally, this Keystone Bullet travel trailer offers plenty of sleeping space for up to nine adults!
Keystone Bullet Features:
Double-Size Bunks
Dual Entry
Private Bedroom
Outdoor Kitchen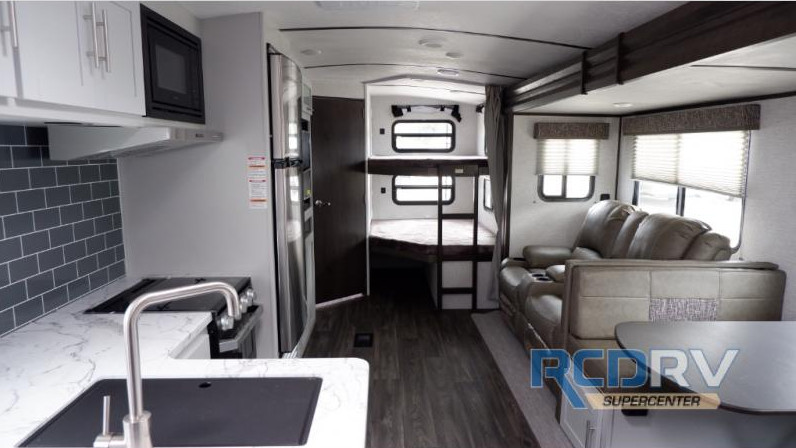 3. Keeping the Kids Happy
Plan your RV tailgating party at the campground, where the kids will be able to enjoy the playground or bike around the campground while you visit.  Research your campground and request a site close to the playground so that someone can watch kids while you all enjoy your time together.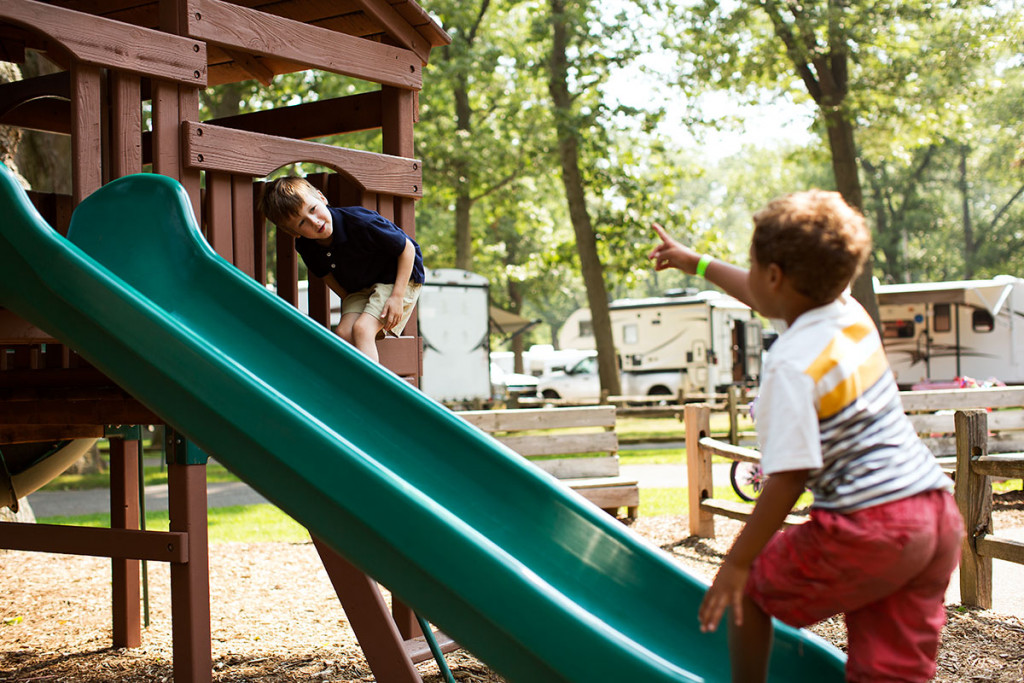 4. Find an RV with Outdoor Entertainment
Keep up with all the action in an RV with an outdoor entertainment center from RCD RV Sales.  These RVs often have large outdoor TVs, Bluetooth speakers, and more to keep the party going inside and out!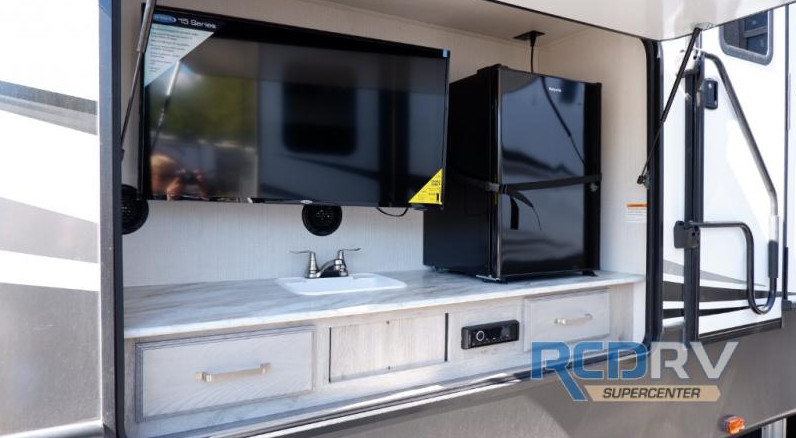 5. Set Up a Projector
Another option, if your RV doesn't have an outdoor entertainment center or outdoor TV hookup, is to make your own! All you need is a small projector that can connect to your phone or laptop and a white sheet. Hang the white sheet over the side of your RV and secure it with tape, then set your projector up on the picnic table, and you're ready to go!
Contact us for more information or to purchase your next RV today.