If you are looking for an RV that can take you wherever you want with ease, you won't want to miss the Winnebago Revel class B diesel motorhome for sale at RCD RV Sales. This unit is packed full of luxurious amenities that will make your vacations better than ever! Learn more in this Winnebago Revel class B diesel motorhome review.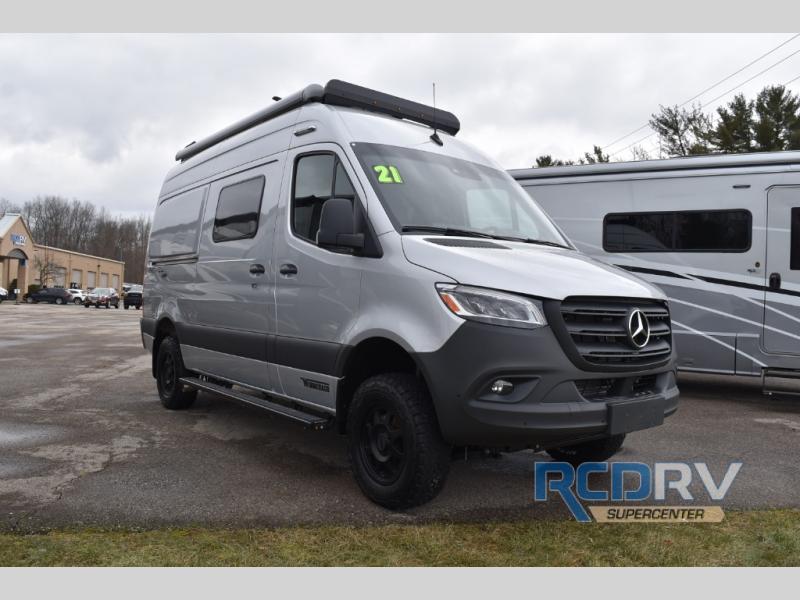 Drive in Comfort
You shouldn't have to dread the road trip to your destination, which is why this Winnebago Revel class B motorhome was built with a cozy cab that features in-dash navigation, Bluetooth capabilities, and much more.  Additionally, the Mercedes Benz Sprinter chassis is sturdy and built to last, while the 3.0L 6-cylinder 188 HP diesel engine gives you the power you need to get anywhere you want to go.  You'll even be able to tow a second vehicle behind your motorhome with this powerful engine.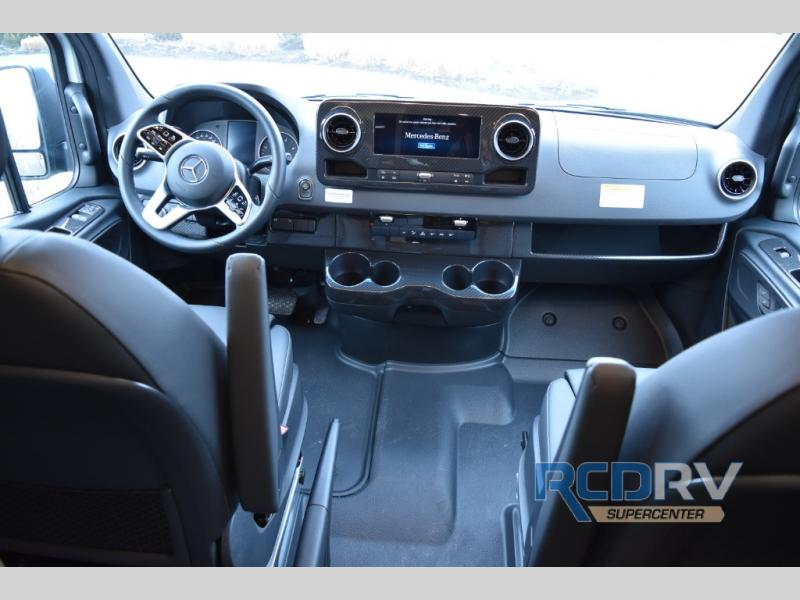 Living and Dining Area
In the living and dining room, you'll have plenty of space for passengers while you travel with four seatbelts built-in.  The bench seat has a removable pedestal table that is ideal for dinners together, and the drive and passenger chairs swivel to provide additional seating in the living area.  The kitchen offers a removable counter extension, refrigerator, and an induction cooktop, conveniently stowed away in a drawer for travel.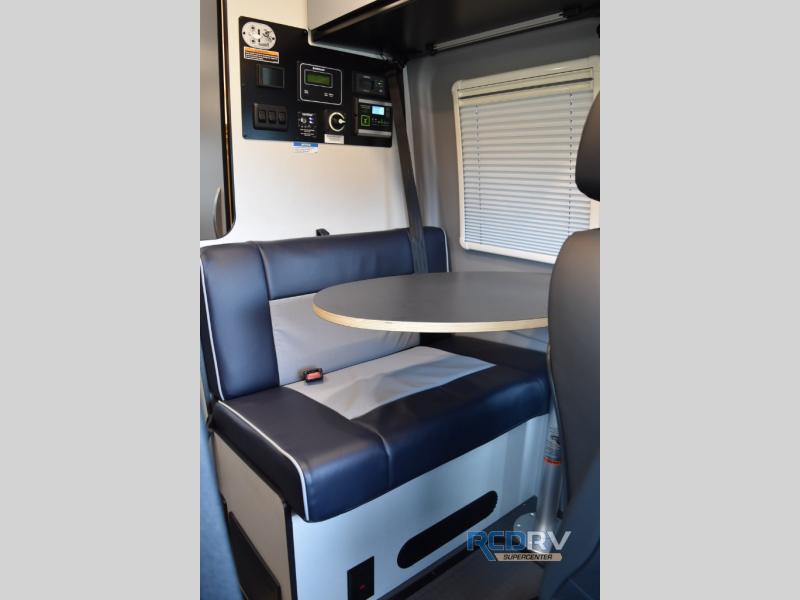 Rear Sleeping Space
In the rear of the motorhome, you'll find a cozy sleeping space for two.  This 49″ x 79″ power bed lifts so that you can store your camping gear and accessories below while in transit.  The power bed also makes it easy to load and unload your equipment, and then lower the bed into place when you're ready to turn in for the night.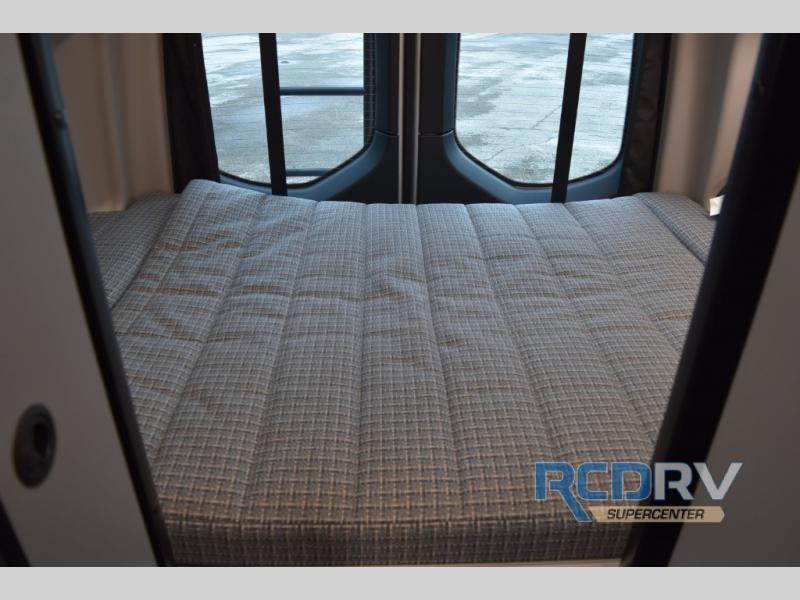 Don't wait for this deal to pass you up!  Contact us to take home one of the Winnebago Revel class B diesel motorhomes on order at RCD RV Sales today!