Having a smaller space for everyone's toiletries doesn't have to mean you feel cramped at the campground. Check out these easy RV tips for organizing your RV's bathroom to make it feel more spacious and keep all your essentials in reach. Get the four best RV hacks for bathroom organization from a full-time RVer below!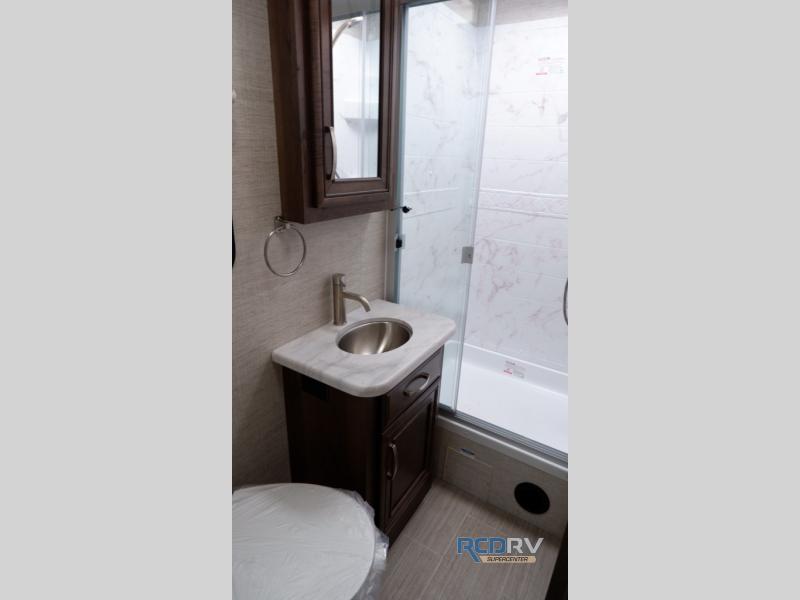 Tension Rod Shower Storage
There are a few different ways to make use of a tension rod in your RV's bathroom. We recommend this method for storing everyone's shower essentials. Just hang a tension rod over the top of your shower, using the edges of the stall to help keep it locked in place, and use hanging shower caddies to keep everyone's things organized.
Command Hooks
One of our favorite ways to add storage throughout our RV is with Command Hooks. We used a set of stainless steel hooks in our bathroom to give us a towel rack for by the sink and more storage inside the shower for poofs and wash cloths. Additionally, we use a Command coat rack hook on the bathroom door for hanging towels to dry.
Corner Tension Rod Storage
Again with the tension rods, this hack is one of my favorites. We use a shower corner storage tension rod shelving system to provide storage space for toilet paper, washcloths, and other toiletries.
Sliding Shelving
A lot of RV linen closets are very deep, making it hard to use all the storage space efficiently. We recommend getting a few sliding shelves to add to your linen closet to help make the best use of the available storage.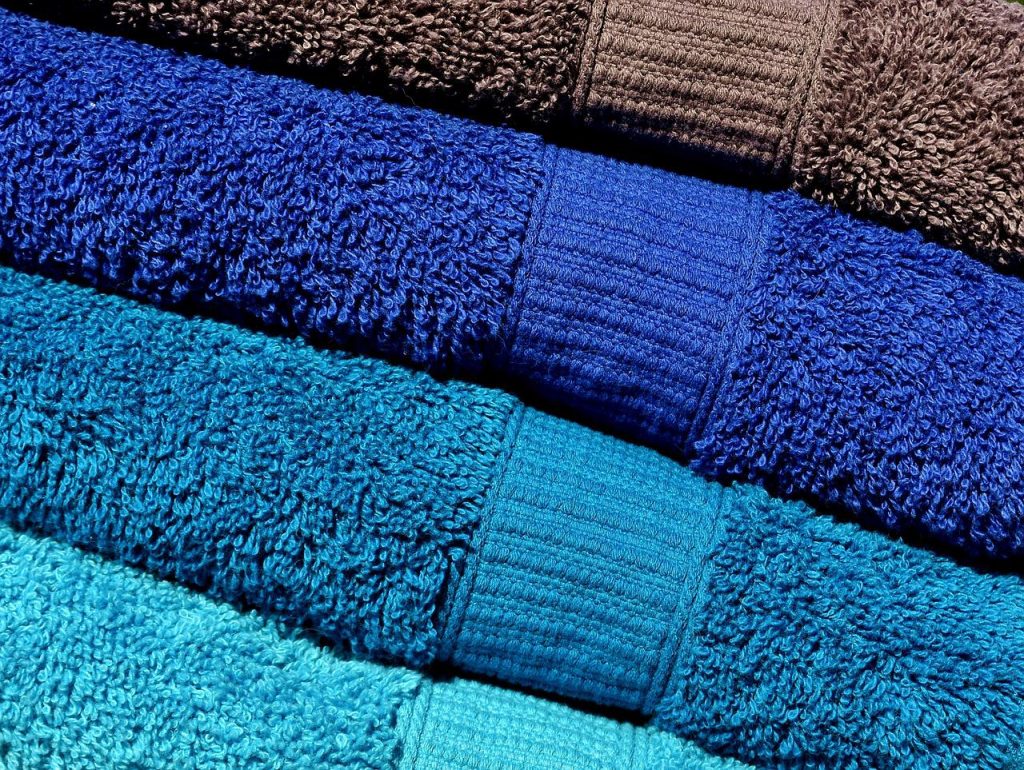 No matter what kind of RV you're looking for, keeping your RV's bathroom organized with these simple RV tips can make a world of difference. Learn more about the RVs for sale at RCD RV Sales today. Contact us for more information.