Why Service with RCD RV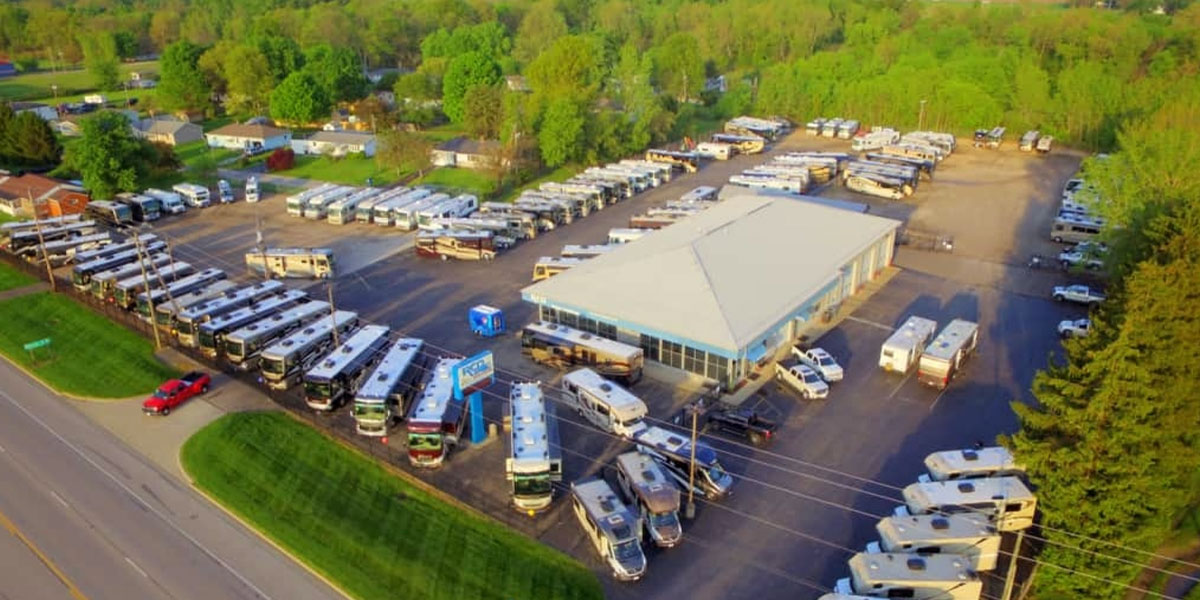 In addition to bringing the best possible RVs to the road, RCD RV aims to maintain the vehicle you already have. Whether you're new to the RV lifestyle or already have plenty of memories stored within your RV, our goal is to prolong the lifespan of your vehicle, so you can focus on enjoying your time with it.
Our RV service team is full of dedicated and knowledgeable individuals who are more than capable of high-quality service for both motorized and towable RVs. 
Get the Specific Care You Need for Your RV in Ohio
Whether you have a motorized or towable RV, our service center features the specific care that your vehicle needs. Our motorized service packages are categorized into different tiers, to help you better evaluate what kind of service your RV may require. 
If you need a new generator or oil filter, that process is part of our Bronze service. However, if you are looking to service your water heater, refrigerator or stove, those processes are part of our Diamond service. In other words, our service packages are to help you with what your specific vehicle needs.
Similar to our motorized service packages, our towable service packages are divided into tiers, albeit a lesser amount. Bronze service includes tire inspection and tire pressure adjustment, battery service and more. 
Our Gold service adds axle service and inspection, including brake checks, while the top-tiered Platinum service includes roof resealing. From a variety of services to unmatched attention to detail, our RV service center in Ohio is the best possible place to bring your RV for routine maintenance and repair.
Schedule an RV Service Appointment in Ohio
Are you looking to bring your RV in for service? Schedule a service appointment with us at, or take a closer look at our service packages. Be sure to contact us at one of our various locations online. We hope to see you at one of our RCD RV locations soon!